Those looking for a highly powerful and efficient 10-needle embroidery machine but with the ease of use and reliability that only Brother can provide.
Meet the brand new Entrepreneur Pro X PR1050X. The PR1050X comes equipped with some of the most powerful design and editing capabilities ever built into a multi-needle embroidery machine. Just when you think you've reached the limits of creative freedom, look again – the Pro X PR1050…eXplore the possibilities.

The power of 10 needles
Finish beautiful multi-colour creations faster than ever before with the PR1050X.

No more tangles
These thread feeding holes make everything more productive without tangles.

Enhanced runway lighting
Shine brilliant light & eliminate shadows on your designs with our brightest work area ever!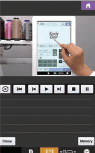 22 built-in tutorial videos
Easy learning with 22 high definition tutorial videos direct on the LCD display.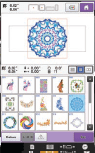 Intuitive user interface
Larger, more defined crystal clear icons, colour navigation, scrolling menu and you can view your designs properties in preview mode.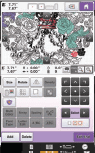 Adjustment & zoom features
View your creations in crisp, vidi colour and watch them become larger with the 800% zoom function.