The BERNINA 750 QE includes a meticulously-engineered extra-long freearm with ten inches / 254 mm of space to right of the needle—plenty of room for large sewing projects. With more space and the added benefit of the super-sized embroidery area, your creativity can have free rein. And when you're ready to expand your options, you'll find a wide range of accessories available to help you develop your quilting and sewing skills.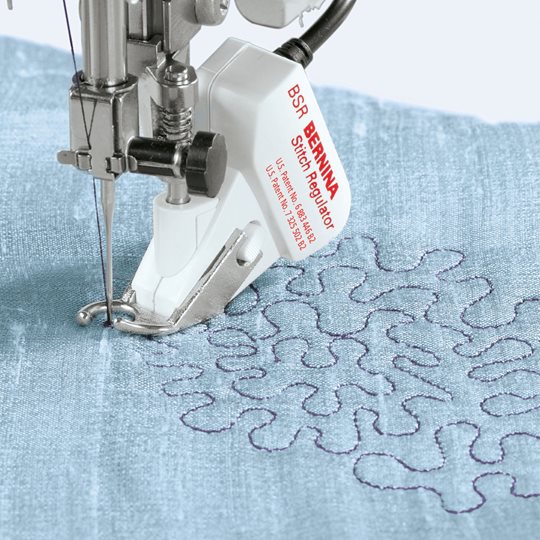 THE BERNINA STITCH REGULATOR (BSR)
The BERNINA 750 QE is equipped with the BSR function. The BSR foot provides high-speed free-motion stitching assistance with both straight and zigzag stitch options. The BSR keeps stitches consistent at variable sewing speeds, offering confidence for the beginner and additional assurance for the experienced quilter. The BSR foot comes standard with the B 750 QE.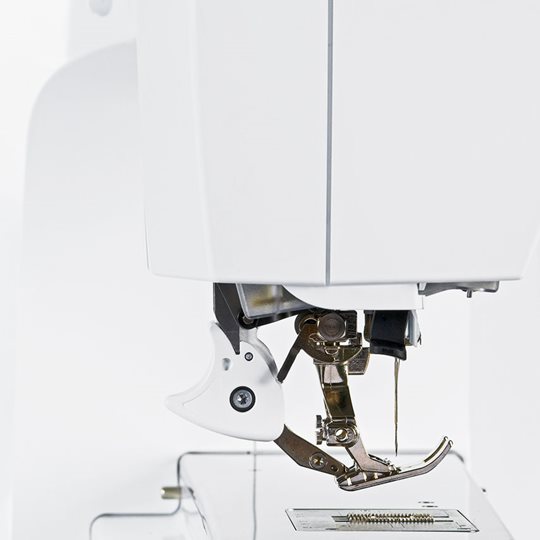 BERNINA DUAL FEED
Optimum visibility and superb fabric feed. The innovative BERNINA Dual Feed tames hard-to-manage fabrics. Easy to engage when needed, the BERNINA Dual Feed tucks completely out of the way when it's not.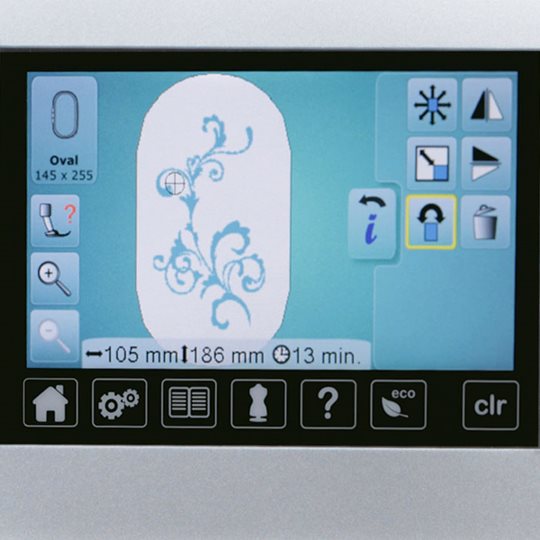 ENDLESS EMBROIDERY POSSIBILITIES
With the optional embroidery module for the B 750 QE, you can create mirror images, as well as, rotate, size and recolour your selected design right on the colour touch screen. You can also preview alternate colour options and save them on your machine or USB stick. Use Absolute Check for perfectdesign placement.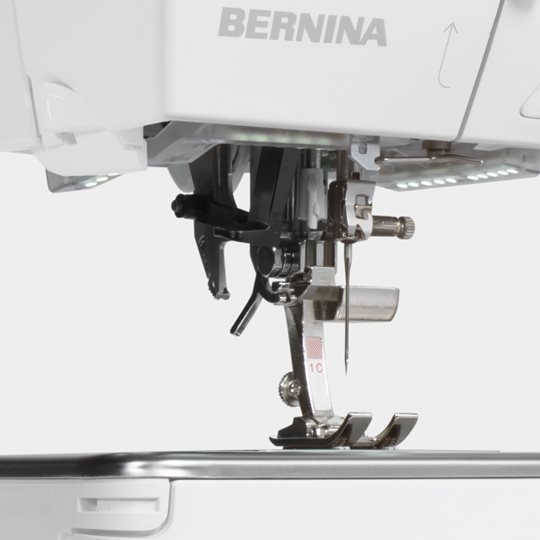 GREATER SEWING AND EMBROIDERY PLEASURE
The BERNINA 750 QE responds to your needs. The presser foot automatically lowers at the start of a seam and lifts at the end. The machine will cut the thread for you at the end of your seam or colour change (embroidery optional with B 750 QE). Also included is a practical extension table with ample space to hold your larger sewing projects.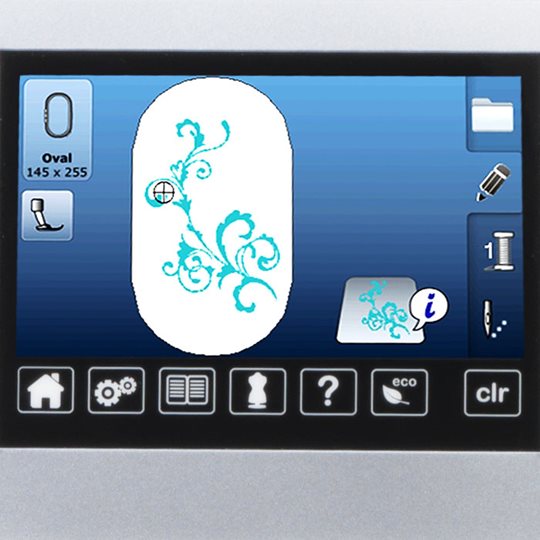 TIPS AND TRICKS
User-friendly features and intuitive navigation: the Sewing Consultant and built-in tutorials offer direct onscreen support and answers to your questions any time.
INCLUDED

 ACCESSORIES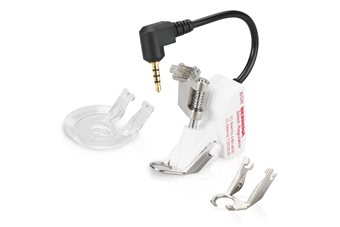 BERNINA STITCH REGULATOR (BSR)
The BERNINA Stitch Regulator (BSR) adapts precisely to your current sewing speed to produce absolutely consistent stitching.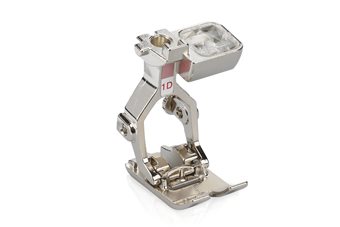 REVERSE PATTERN FOOT # 1D
Reverse pattern foot # 1D is the ideal presser foot for sewing forward and reverse-feed utility and decorative stitches.
BUTTONHOLE FOOT WITH SLIDE # 3A
Depending on the model, Buttonhole foot with slide # 3A determines the desired buttonhole length for identical buttonholes either via a sensor or manually.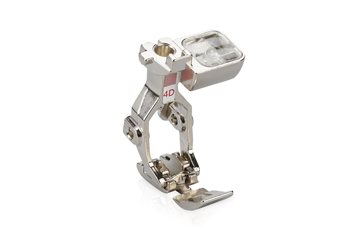 ZIPPER FOOT # 4D
Thanks to its narrow, centrally positioned toe, Zipper foot # 4D can stitch very close to the zipper coils, allowing it to sew the zipper on neatly.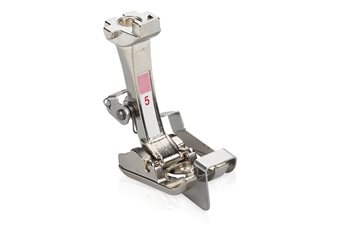 BLINDSTITCH FOOT # 5
Blindstitch foot #5 is designed for sewing blind hems on all fabric thicknesses for a barely-visible finish.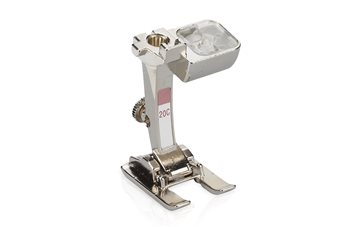 OPEN EMBROIDERY FOOT # 20C
Open embroidery foot # 20C is ideal for embroidering with your sewing machine. The indentation in the sole of the presser foot allows it to glide smoothly over dense stitches.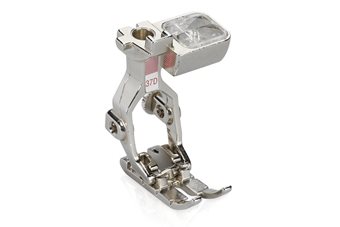 PATCHWORK FOOT # 37D
Patchwork foot # 37D features special markings and a straight stitch opening and is ideal for patchwork and precision sewing.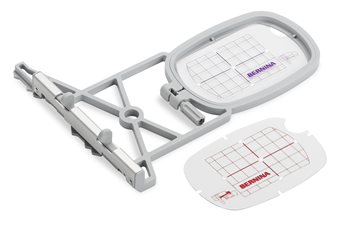 SMALL EMBROIDERY HOOP
The Small embroidery hoop (for normal use / free-arm embroidery) is a whiz at embroidering tubular items such as sleeves or pant legs.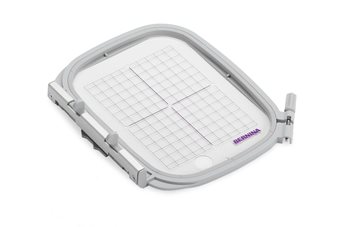 MEDIUM HOOP – FOR MEDIUM-SIZED DESIGNS
The Medium hoop is a useful tool for the accurate embroidering of medium-sized projects with the BERNINA embroidery machine.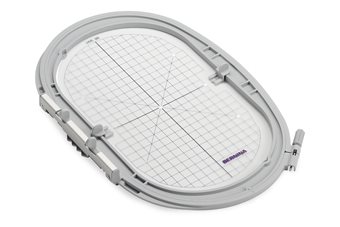 LARGE OVAL HOOP
The Large oval hoop is suitable for both design combinations and extensive embroidery designs. The template makes quick work of accurately positioning the project in the hoop.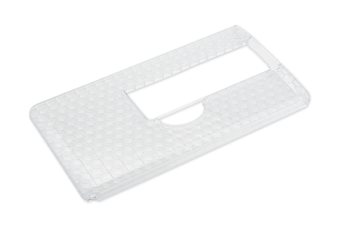 SLIDE-ON FREE-ARM TABLE FOR ULTIMATE SEWING COMFORT
Extend your sewing surface with the Slide-on Table to support your large projects. Easily remove it when using only the free arm is desired, such as for sewing small tubular projects.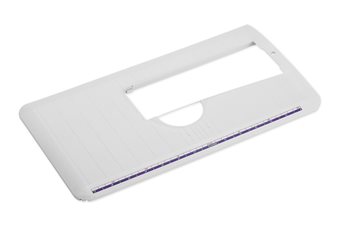 FREE-ARM SLIDE-ON TABLE FOR MORE SEWING SPACE
The BERNINA Free-arm slide-on table offers greater comfort thanks to an increased sewing area, without affecting free-arm function when sewing.
---